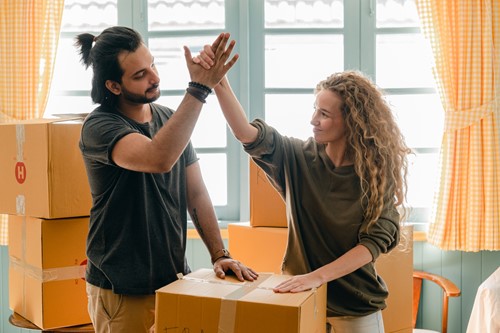 Photo by Ketut Subiyanto from Pexels

There is something enticing about building the home that you want rather than purchasing a property that only has some features you desire. When you invest in new residential construction, you can create the living space that you have always dreamed of having.
Step 1: Choose a Builder
The first step in the home building process is likely the most important. You will want to partner with a reputable and experienced builder who will focus on helping you accomplish your goals throughout the construction process. It is important to hire a builder who has worked in your local area and who has formed an extensive professional network that includes highly-regarded contractors.
Step 2: Secure Financing
After you have chosen your builder, you will need to secure financing for your new home. In all likelihood, you will need to start the payment process by applying for a construction loan. Construction loans have different requirements than traditional mortgage loans, so you will want to work with your lender to figure out the best option for your personal circumstances.
Step 3: Select Your Lot
Once you have been approved for a loan, and you have a payment plan in place, the process of building your new house can begin. The first thing you will need to do is select your lot. There are a lot of considerations to make when selecting your lot, so be sure to take your time and find the plot of land that will be best for your home.
Step 4: Design Your Home
Now that you have decided on which lot is best, you can start working with your builder in order to plan and design your home. During this stage, you will talk about everything from the floor plan and the facade to the interior design details and landscaping. There will be a lot of decisions to make, but this can be the most fun part of the process for new construction homebuyers.
Step 5: Watch the Construction Process Unfold
As the design decisions are finalized, your builder will begin to construct your new home. Along the way, you may have opportunities to stop by and see the progress. It's always a good idea to snap a photo or two, so that you have memories of this special time in your life.
Step 6: Schedule Your Final Walk-Through
When your home is completely built with every detail in place, you will be able to go on a final walk-through with the builder. This is the time when you can point out any changes or adjustments that need to be made before you move into the home.
Whether you are finally having a custom-built home designed to meet your exact needs or you are deciding between different models available from a reputable builder, you are likely to enjoy this milestone moment in your life.