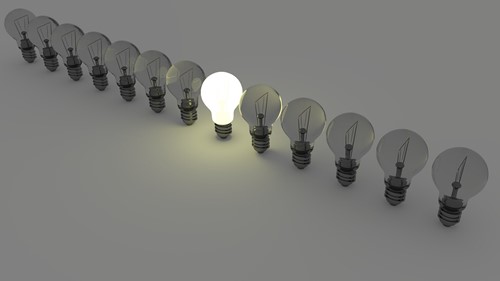 Sometimes, the idea of living a sustainable life can be overwhelming. It often feels like a major overhaul is required in order to make an impact on the size of your ecological footprint. However, in reality, there are many simple lifestyle changes that you can make in order to increase the efficiency of your home.
Here are a few changes that you may want to adopt:
Switch to LED Light Bulbs
If you look around your house and see that every lamp and light fixture has an incandescent bulb inside it, it may be time to make the switch to LED bulbs. Not only are LED light bulbs brighter, but they also last a longer time while utilizing less energy and electricity along the way.
Lower the Temperature of Your Thermostat
Setting your thermostat between 3 and 5 degrees lower can make a big difference in the amount of energy that is used to heat and cool your home, but it likely won't impact your comfort level inside your home. If it's warm, you can dress is cool layers in order to stay comfortable. If it's cold outside, then an extra sweater or a pair of socks can help you feel toasty without paying too much to heat your home.
Replace Your Air Filters Regularly
It's easy to forget about those air filters that are tucked away in your HVAC unit. However, if you do not change them regularly, then your furnace and air conditioner will work harder than normal to keep your home at the right temperature. You should switch your air filters out at least once per month.
Fill Your Fridge
By keeping your refrigerator stocked with your favorite dairy products, fruits and vegetables, you will actually prevent this appliance from working harder than necessary. As an added bonus, you'll always have fresh food on hand.
Turn Off the Lights When You Leave a Room
This seems like a simple and even obvious tip, but many people often forget to turn off the lights when they leave a room. You also might want to consider keeping the lights off during the daylight hours, when you can take advantage of the sunshine coming through the windows.
Wash Your Clothes in Cold Water
One of the most common misconceptions about doing the laundry is that hot water is required in order to clean your clothes. However, you actually can wash your clothes in cold water and still get the same stellar results. The only difference is that you will be doing your laundry at a lower cost!
Unplug Your Chargers When Not in Use
It seems everything these days needs charging, so you probably have chargers plugged in all over your home. When you aren't charging your favorite device, however, make sure to unplug these chargers. They are using electricity in your home, even when they are not charging up your phone's battery.
Most of these changes are simple fixes that may require you to adapt to a new routine. When you adjust your lifestyle, you will quickly find that your utility costs go down while your energy savings rise. It's the best option for you and the planet.